MOCHA PRO 2020 - Script, Plugin For After Effect (WIN/MAC)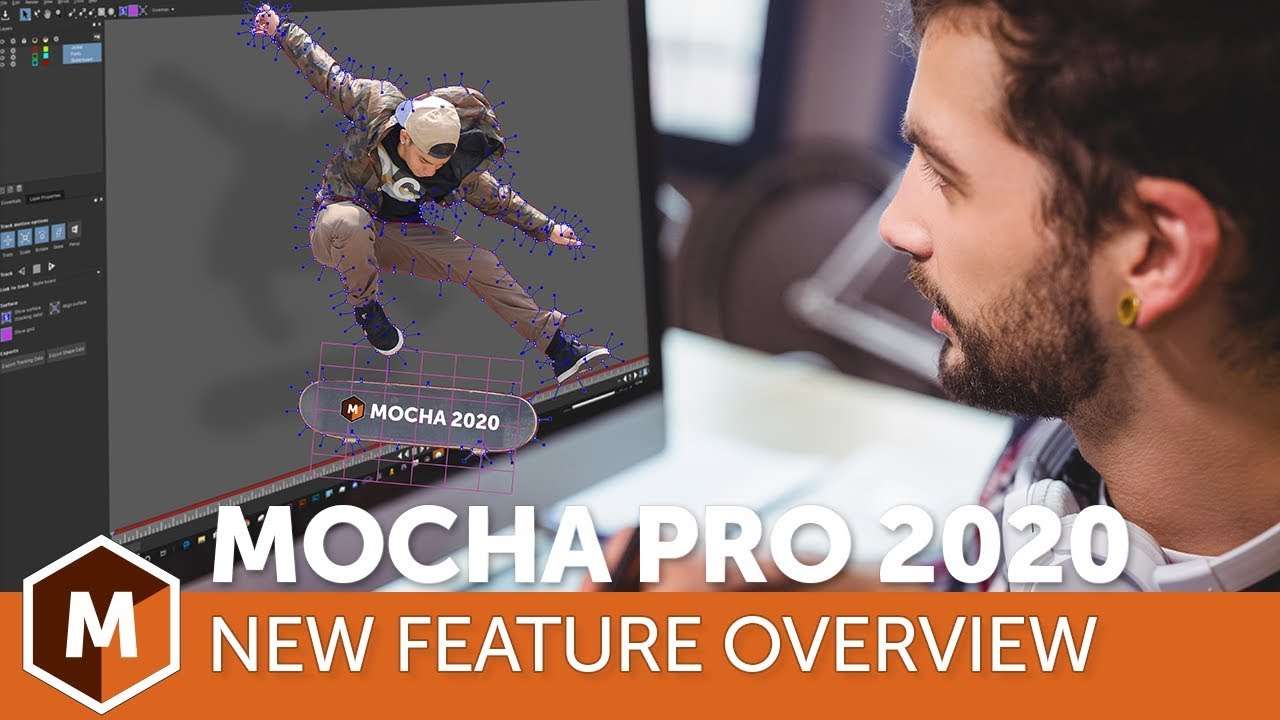 ---

MOCHA PRO 2020 - Script, Plugin For After Effect (WIN/MAC)
MochaPro 2020 có gì mới ?
2020.5 is a free update for customers on an active upgrade & support plan or annual subscription.
Improved Planar Tracking, Up to 4x Faster Motion Blur Rendering and more new features.

New Autodesk Flame Gmask Tracer: export roto and tracking directly to Gmask Tracer nodes with axis transformations 

Watch Video

Improved Media support. New Gstreamer media engine in standalone application improves file reading. Formats such as AVCHD and MXF that were previously unsupported are now supported to read properly, including ProRes support on Windows and Linux. Updated Red Camera support.

Updated OpenColorIO color management include streamlined viewer settings, new preference tab and improved workflow for both standalone and plug-in.

Mega Plate module: use planar tracking and temporal frame analysis to create extended stitched frames for advanced effects and clean up tasks

Area Brush: dynamic new paint tool with Quick Mask mode for fast creation of tracking and masking layers. Now improved with Gap Fill and keyboard shortcuts
EXTENDED CLEAN PLATES
Mega Plate is a unique new module building on Mocha Pro's most powerful core technologies — planar tracking and temporal frame analysis — to create a stitched extended frame for visual effects tasks.
Working with Mega Plates is a new way to visualize and work on a larger than raster "Mega" canvas for common VFX tasks such as object removal, clean plating, sky replacements, matte painting, and set extensions.
CREATE MOCHA LAYERS EVEN FASTER
Area Brush is a new paint tool that speeds up Mocha's most common core task — creating shapes.
Area Brush with Quick Mask mode brings fluid gestural paint functionality into Mocha to define planar tracking and masking search areas.
Instead of clicking and dragging spline points, add and subtract paint strokes are converted to vector splines — greatly speeding up and simplifying multi-shape tracking and masking set-ups.
The Area Brush also supports Wacom tablets for pressure-sensitive scaling.
Tags:
mocha pro
,
tracking
,
vfx
,
compositing
,
after effect
,
plugin
---